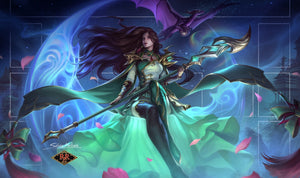 Featured Item: Kadiko in the Realm of Mist Signature Edition
Our 2nd and (likely) final Flesh and Blood mat of 2023 features gorgeous new art of a fan-favorite original RZR character drawn by her signature artist: Silvia Meiliani! That's right, the artist of Kadiko's Library returns to paint Kadiko venturing into the Realm of Mist, Misteria!
Note: This is the 1st Print of this mat and is the signature version - featuring an exclusive digital signature from Silvia Meiliani. With the mats from the Good Deeds Bundle there will only be 52 total (25 available in this listing). 2nd Print runs WILL NOT have the signature - this is a fun bonus for early supporters! This note will be deleted once the 2nd printing happens ❤️
Art by: Silvia Meiliani
https://www.artstation.com/neint9
New Sleeves + Popular Sleeve Restocks are here!
These new Dragon Shield Sleeves will be available NOW!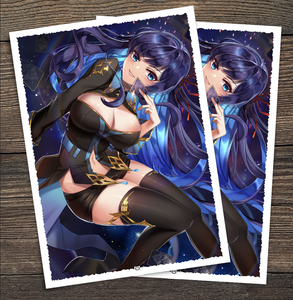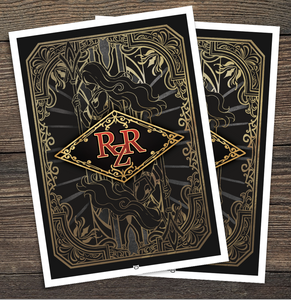 WELCOME TO THE ROGUE'S GALLERY
Kicking it off with several playmats, we hope to expand to other awesome merch such as card sleeves and apparel!
No matter what game you play or collect, we want to offer something for you! 
Flesh and Blood, Grand Archive, Sorcery: Contested Realm, Magic: the Gathering, Pokemon, Cardfight! Vanguard, Weiss Schwartz, Yu-Gi-Oh, Wixoss, Force of Will - ALL are welcome in the Rogue's Gallery!

From one passionate card game player & collector to another, thank you!
~Kel / Red Zone Rogue